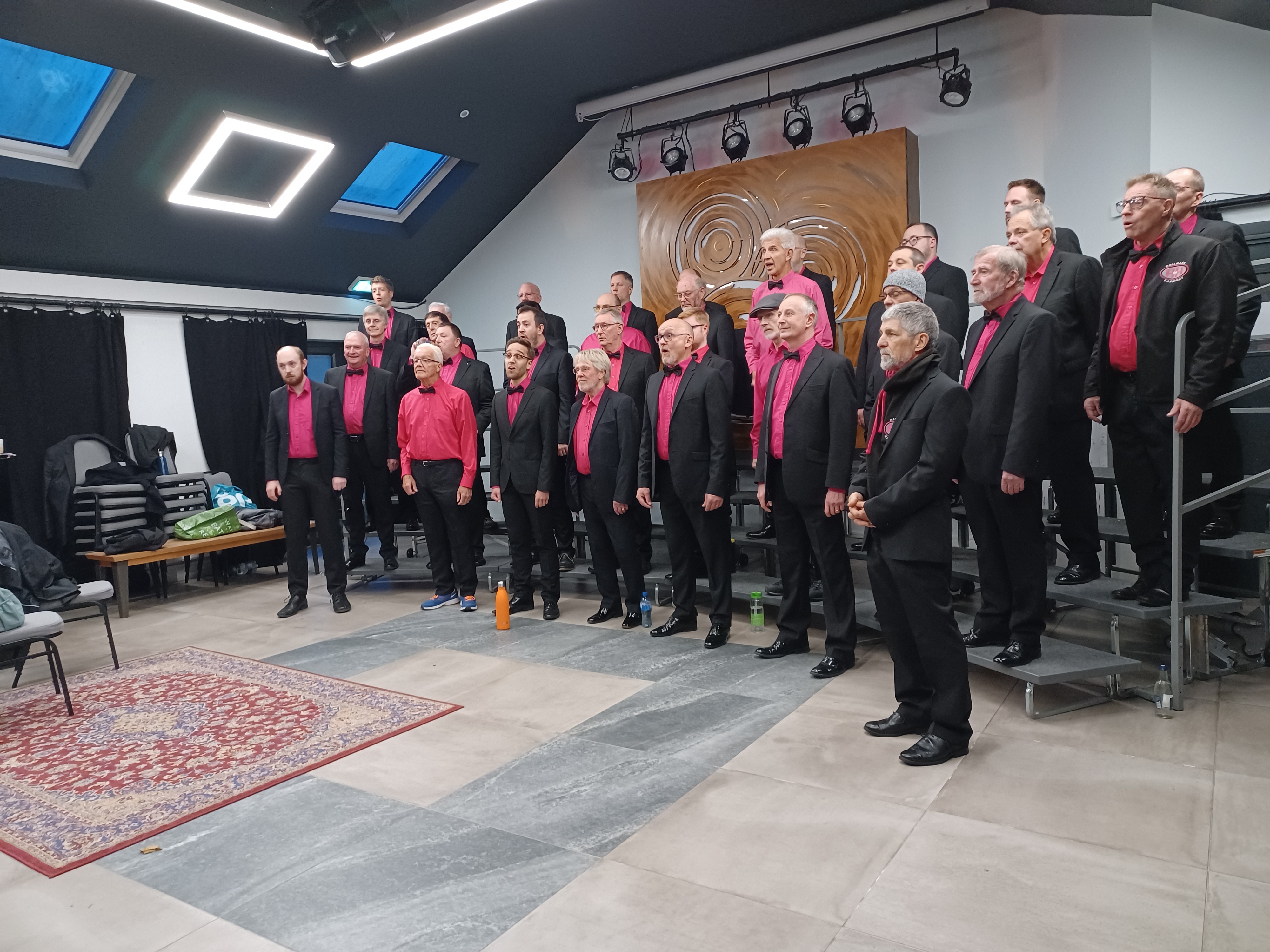 Members of the chorus recently returned from a singing trip to Balbriggan and Killarney where they entertained, rehearsed and partied from Wednesday to Sunday.
In Balbriggan they sang in a concert in the local church, supported by several quartets, notably 'Lady Barbalade' and 'Powerhouse".
Then in Killarney, they had a number of stage appearances at the Irish Convention singing items such as 'Danny Boy' and 'Call Me!'
Impressively, our very own Emerald Guard quartet scooped the International Quartet Gold (in their new outfits) and several other quartets bravely had their very first competition entry.